UV LED curing solutions are being utilized in the coatings industry
because they offer lower operating costs, enhanced system
capabilities due to being a solid-state device, and environmental
benefits of safer workplace environment and no hazardous
materials. Application areas in UV coating include: wood and vinyl,
automotive, musical instruments, fixtures and many others.
•
Wood
•
Automotive
•
Industrial
•
UV Laquers
•
Digital Printing
•
Roller Coating
•
Edge Coating
•
Holograms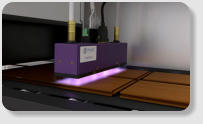 UV LED
curing technology is currently being utilized across a
broad range of industries. Along with the general categories,
other industries includes printed electronics, wood coatings,
resins, bottle printing, inspection, signage, labeling, as well as
many other industries that require maximum UV energy and
superior performance
UV adhesive curing applications include: electronics, medical,
industrial and many others.UV curing technology is utilized for
drying inks, coatings,
UV Adhesives
and other UV sensitive
materials through polymerization. UV LED improves on that
existing process by enabling thinner, heat-sensitive substrates
while reducing harmful byproducts such as ozone, and improving
workplace safety. Additionally, UV LEDs can be turned on and off
instantly, and utilize input power efficiently to enable lower
operation costs over the application lifetime.
Providing benefits to the
Converting industry
,
UV LED curing
systems are ideal for the UV curing of inks in digital inkjet,
screen, flexographic and other printing processes and for label
and narrow web printers, enabling endusers to print high quality
material at maximum speeds.
UV LED curing for label printing shows measurable advantages
in higher productivity, lower energy usage, reduced heat load for
thinner substrates, smaller footprints and clear environmental
benefits.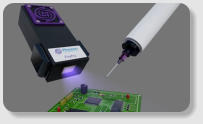 Capability in UV LED Curing



UV LED CURING WATER COOLED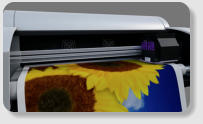 •
Fiber Optics,
•
Solar Panels,
•
Wood/Plastic Coatings,
•
Thin Flms,
•
Bottle processing,
•
Electronics,
•
Aviation,
•
Automobiles
•
Screen
•
Flexo
•
DigitalLabel
•
Labels & Packaging
•
Bottle Printing
•
3D Printing
•
Bar Coding & Marking
•
Labels
•
Bottle Labelling
•
Medical - syringes,needle
bonding, catheters,
defibrillators
•
Industrial
•
Mobile Devices
•
Electronics
•
Glass & Plastic Decorations


UV LED CURING FOR SMALL AREA